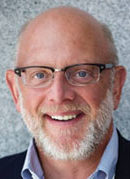 Bruce Miles
Owner/CEO
Big River Group, LLC
PO Box 5120
St. Cloud, MN 56302-5120
About
Dr. Bruce H. Miles is the owner and CEO of the Big River Group, LLC. He has been a paraprofessional, a regular education and special education teacher, and a school administrator. For five years, he was an Assistant Professor at St. Cloud State University and taught Graduate and Doctoral coursework in the areas of Educational Administration leadership, planning, finance and personnel. He is an international-level facilitator, presenter and trainer in the areas of strategic planning, school improvement, organizational conflict, and difficult employees over the past 28 years.
---
Educational Expertise
School Culture
Strategic Planning
---
Publications
Miles, B. (2010). Looking Out for #2. St Cloud, MN: Sunray.
Miles, B. (Accepted for publication 3/2001). Managing and reducing adult conflict in schools. The High School Magazine.
Miles, B. (1999). Getting everybody in the same page: Conducting a behavior audit. The High School Magazine. 6:7, pages 30-32.
Miles, B. (1999). Commentary: School safety: Little commercial help available. The Education Industry Report, 7;12, 2.
---
Workshops
Strategic Planning
Organizational Effectiveness
Executive Searches
Data-Based Decision-Making
Leadership Training
Followership Training
Personnel Issues and Decisions
Workplace Climate Issues
Resistant Employees
Difficult People
Reducing Organizational Conflict
---
Keynotes
Strategic Planning
Organizational Effectiveness
Executive Searches
Data-Based Decision-Making
Leadership Training
Followership Training
Personnel Issues and Decisions
Workplace Climate Issues
Resistant Employees
Difficult People
Reducing Organizational Conflict
---
Testimonials
"Bruce is a tremendous resource. We have used Bruce for strategic planning, conflict resolution and assisting in reviewing our hiring practices. Chain Saw Planning works! His strengths are his enthusiasm, professionalism, and ability to communicate effectively with all staff members."
"Bruce Miles is an exceptionally dynamic strategic planner and management consultant. His positive energy, can-do tools and clear vision help cut through the clutter, and lay out a road map for achieving priority goals. Bruce also brings a keen understanding of team dynamics and organizational politics that makes strategic planning relevant and effective. He is also a lot of fun to work with!"
"Bruce did a magnificent job on getting us thru some internal conflicts in the organization. Bruce was able to help us identify our issues and then presented us with some fabulous ideas on how to resolve our conflicts. Everyone involved, enjoyed working with Bruce and they felt very open to sharing with him. I would recommend Bruce to any company that wants to better themselves or the company. Great Team Builder!"