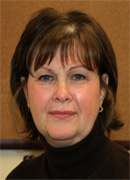 Kay Dugan
Assistant Superintendent for Learning
Bensenville District 2
16503 Manchester St.
Tinley Park, IL 60477
About
Dr. Kay Dugan taught children at the elementary and middle school level for twenty years prior to becoming an administrator. She has taught a variety of graduate courses for over fifteen years focusing on the topics of standards-aligned classrooms, assessment literacy, literacy best practices, gifted education, creativity, higher-order thinking skills, and differentiation.  Dr. Dugan has been honored with state awards in the fields of teaching and leadership and has been a keynote speaker and session presenter at National Conferences, such as The National Association of Gifted Children, The National Staff Development Council, and at the Illinois Technology and Middle School Conferences.  She also presented at the Inter-National Literacy Summit in Oxford, England. Dr. Dugan has conducted numerous workshops and has served as educational consultant for hundreds of Illinois schools and districts in multiple areas of school improvement initiatives.  She has served on a large number of state and national committees throughout her years in the field of literacy, differentiation, and gifted education.  Dr. Dugan lives with her husband in Tinley Park, Illinois.
---
Educational Expertise
Common Core
PERA Implementation
Literacy
---
Publications
"Outstanding Curriculum Units." Impact Newsletter. A Publication of the Curriculum Studies Division. National Association for Gifted and Talented. Summer 2004.
"Resources for Curriculum Design." Impact Newsletter. Summer 2004.
"Lessons Learned from Playground Pedagogy/Strike a Chord." Impact Newsletter. Co-authored with Dr. Joseph Renzulli. Summer 2002.
---
Workshops
K-8 ELA Common Core Standards
Differentiation
Literacy Best Practices
---
Keynotes
Transitioning to the New Common Core Standards
Differentiation, 21st Century Learning, and Mindset
Common Core Standards and Critical Thinking
Responding in Writing to Reading:  Open-Ended Questioning
Assessment Literacy
---
Testimonials
"Dr. Dugan not only provides participants with a wealth of knowledge but reminds us how much positive impact a teacher or administrator can make on a single student, and what it can mean for that student in the future. Her enthusiasm and inspiration shines down on all of us that participate in her workshops."
"I want to take this opportunity to thank you, Dr. Dugan, for the continued work you have done with our schools in South Cook. Our school participants continually report back to me and Dr. Kinder how they have benefited from their sustained work with you."
"Thank you again for a very worthwhile professional development! Our team really learned so much. We were honored to be part of your work, positive mindset, and depth of knowledge!"