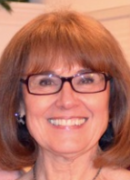 Laura Beltchenko
Educational Consultant specializing in Assessment, English Language Arts and Gifted Education
North Cook Intermediate Service Center and the Illinois State Board of Education
930 Crestfield
Libertyville, IL 60048
About
Laura's career in public education includes classroom teacher, reading specialist, teacher and coordinator of gifted programs as well as associate superintendent for curriculum and instruction for a K-12-unit school district. She is committed to the professional development of teachers to support the implementation of best practice literacy instruction. Laura believes in the use of high-quality children's literature as a vehicle to support both the cognitive and affective development of all ages of students. Her personal children's literature collection is vast and reflects an appreciation of quality authors and illustrators. She has received numerous awards including Lake County Illinois Innovative Educator of the Year by the Illinois Principals Association and Administrator of the Year by the National Association for Gifted Children. Laura past leadership positions include, President of the Suburban Council of the International Literacy Association , Chairman of the Gifted Education Advisory Committee to the Illinois State Board of Education and Professional Development chair for the Illinois Association of Title I Directors. She served 24 years on the Libertyville District #70 Board of Education and is currently a member of the Board of Trustees for Lincoln College in Lincoln, Illinois.
---
ELN Courses
Introduction to Assessment Literacy
---
Educational Expertise
Data
Assessment Literacy
English Language Arts
Gifted Education
---
Publications
I have written a chapter (Picture Book Essentials and the ELA CCSS) for Accelerating and Extending Literacy for Diverse Learners; edited by Sisk, 2016.
I am a columnist for the Illinois Reading Council Journal, Talent, Ability and Potential, TAPing into the needs of Advanced and Gifted Literacy Learners. Debut article in the Winter 2018-19 issue. Gifted Child Today article (Intellectual Pursuits of Young Children Through Picture Book Literacy Focusing on Italian Preschools, 2016
---
Workshops
North Cook ISC, 2018: Creating a Disposition for Inquiry Based Learning
Selecting and Utilizing Multicultural and Culturally Relevant Literature with a Lens on Social and Emotional Learning
Evaluating and Using PARCC Data to Support Student Learning.
---
Keynotes
Roosevelt University, 2018: Preparing Today's Students and Ourselves for Tomorrows World.
Center for Teaching Through Children's Books, 2018: Selecting Multicultural and Culturally Relevant Children Literature to Address Diversity and Social Justice.
Highlights Foundation, PA. 2017: The Historical Perspective and Evolution of Children's Literature Through the Lens of Little Golden Books.
Testimonials
Passion, grace, and engagement are hallmarks of any presentation or training given by Laura Beltchenko. Her love of personal and professional learning, her dedication to equipping the of teachers, and her brilliant mind and learned experiences have made Laura a "go to" person for our district and so many other districts around the state and nation. Laura has consulted with us or trained our teachers on such topics as ELA resources, literacy, gifted learners, Webb's Depth of Knowledge, and a variety of other topics. Based on sound research and exemplary professional practice, her work with teachers is widely accepted - largely due to her creative spirit and quick wit. She never disappoints. Laura Beltchenko is simply exceptional, and I am blessed to know her!
I first became acquainted with Laura in 2014, when we worked together on redesigning the advanced learning program in Lombard, District 44. Her depth of knowledge regarding assessment, gifted education and English Language Arts is impressive. The outcome from the work in District 44 was so highly regarded by teachers, administrators and the board that I reached back out to Laura when I transitioned to my role current role as Assistant Superintendent in Riverside District 96. Laura utilizes a backward design model that emphasizes the importance of understanding expected outcomes and how those outcomes will be measured. She has expertise in the areas of formative and summative assessment and because of her deep involvement with gifted education, also has a depth of understanding regarding standardized assessments. Laura's breadth of experience and work as a representative for Illinois in the PARCC consortium provides her with a strong foundation in the area of assessment literacy. Not only does she possess the knowledge and expertise, Laura also is able to deliver professional development in a manner that is well-received by teachers. Hands down, she is the consultant that my teachers have looked most forward to working with over the last five years as an Assistant Superintendent.
Laura is one of the most articulate and hardest working educators with whom I have ever had the pleasure of collaborating. As a trainer for ELA and Balanced Assessment in Foundational Services, she received the highest of evaluations and participants often commented on her wealth of knowledge and marveled at her ability to break down concepts and techniques for them in a way they could take away and use, immediately, in the classroom. Her intimate knowledge of all things related to assessment are interwoven into all of the work she does, and her ability to differentiate "on the fly," based on the needs of her participants, make her a wonderful model for the teachers and leaders with whom she works. Laura brings the fun to every experience and engages her learners from start to finish, leaving them a toolbox filled with practical strategies and hungry for more.
Engaging in curriculum revision work is often a daunting task. However, with Laura's guidance, the process was made clear, logical and effective. Her insight, particularly in the area of assessment and standards, has allowed us to improve our formative and summative reading assessments and the approach we use to garner powerful information from them.
Her contributions to our ELA work have been extremely valuable. She has partnered with us (through the NCISC) to audit our ELA units and check for alignment with CCSS as well as develop new formative assessments for the units. She is remarkably knowledgeable, resourceful, easy to work with, and conscientious. We hope to continue to work with her!