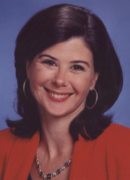 Mark and Karen Wagnon
Founders and President
Teaching Our Youth, LLC
8431 Jack Pine Court
Ypsilanti, MI 48197
About
With Certification in Advanced Studies in Human Behavior with Dr. Robert A. Rohm and Personality Insights, Mark and Karen Wagnon have developed materials and workshops for leaders, educators and parents to assist in reducing stress, increasing productivity and meeting RtI and PBS objectives. Since 1992, Karen has spoken to thousands of parents and educators sharing information and strategies on working with children and each other. Karen's passion and drive is to empower and equip educators and parents with the tools to improve communication, increase productivity, reduce stress and conflict with staff and students. Mark Wagnon brings experience and know-how top personal, executive and corporate coaching. His background includes ownership, senior level management, program marketing, sales training, product development and team building. He has successfully owned and managed customer-based retail businesses for 22 years. Mark and Karen are a husband and wife team. Their personality dynamics bring humor, insight, and practical application to each session.
---
ELN Courses
Leadership@Work Part 1: Becoming a Dynamic and Effective Leader
Leadership@Work Part 2: Understanding Needs and Drives to Become a More Effective Leader
---
Educational Expertise
Human Behavior
Leadership
---
Workshops
Teaching Our Youth – Five Criteria for Effective Learning/Teaching
Predictable Patterns to Increase Productivity – Solving the People Puzzle
Connecting with Challenging Students
Calming the Chaos
Roots of Under Achievement – Causes and Lasting Solutions
Strategies for a More Productive Classroom
Team@Work
Class@Work
Environment@Work
Leading Change: Resistance to Assistance
Teaching the Styles – Differentiated Instruction
Love and Logic in the Classroom – Classroom Behavior Management
Roots of Under Achievement – Causes and Lasting Solutions
Strategies to Increase Productivity at Home
Parenting the Styles
Parenting with Love and Logic
Roots of Under Achievement
---
Testimonials
"The best Professional Development I've attended in 19 years."
"Excellent Presentation! You two complement each other well. Info is practical, applicable and powerful. Great ideas to keep us focused and involved!"
"I was engaged the entire time and I loved it!"
"Excellent in-service! Need more like it."
"Blending of theory and "authentic experiences" was effective."
"Excellent! One of the best in-services I have ever attended."