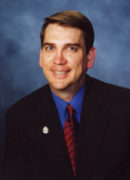 Michael Dorn
Executive Director
Safe Havens International
1130 Chase Way
Juliette, GA 31046
About
Michael serves as the Executive Director of Safe Havens International Inc., a global non-profit school safety center. Having authored and co-authored 26 books on school safety, Michael's work has taken him to Central America, Mexico, Canada, Europe, Asia, South Africa and the Middle East. Michael is regularly interviewed by national and international media organizations including NPR, 20/20, CNN, Good Morning America, ABC, NBC, CBS, Time Magazine, the New York Times, the London Times, Unavision and Tokyo Broadcasting. Michael has captivated audiences of up to 3,500 people from Virginia to Vietnam with his powerful and unforgettable presentations.
---
Educational Expertise
School Safety
Bullying
---
Publications
Mears, C. L. (2012) Reclaiming School in the Aftermath of Trauma. Palgrave Macmillan Ltd. (Contributing Author)
Dorn M. & Dorn C. (2005) Innocent Targets: When Terrorism Comes to School. Macon, GA: Safe Havens International, Inc.
Dorn M. & Dorn C. (2003) Weakfish: Bullying Through the Eyes of a Child. Macon, GA: Safe Havens International, Inc.
Michael has published hundreds of articles and authors columns for School Planning and Management and Campus Safety Magazines.
---
Workshops
Bullying Abatement
Know the Drill – Safe and Effective School Drills and Exercises
---
Keynotes
Weakfish – Bullying through the Eyes of a Child
School Safety – Yesterday, Today and Tomorrow – Improving School Safety, Culture, Climate and Performance
When Young Lives are at Stake – School Emergency Preparedness
---
Testimonials
"As one of our staff put it, learning school safety from Michael Dorn is like learning literature from William Shakespeare."
"I was truly impressed by Michael Dorn's presentations on school violence, bullying, school emergency preparedness and schools and terrorism given at the University of Social Sciences and Humanities, Vietnam National University. The content was very relevant and useful as these topics are new here in Vietnam. Thank you ever so much for sharing with us such an excellent presentation."
"Weakfish analyses a complex and pervasive societal problem through compelling storytelling and powerful insights. A must for the youth service professional."