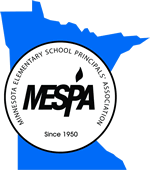 Minnesota Elementary School Principals' Association
1970 Oakcrest Ave, Suite 204, Roseville, MN 55113
Phone: 952-297-8670
Email: mespa@mespa.net
Subscribe through your MESPA membership
If you are a Member of MESPA you can add an ELN subscription during your membership renewal process or when you join MESPA
If you need help adding an ELN subscription to your existing MESPA membership, please contact mespa@mespa.net.
Not a Member of MESPA?
---

Minnesota Association of Secondary School Principals
2 Pine Tree Drive, Suite 380, Arden Hills, MN 55112
Phone: 612-361-1510
Fax: 612-361-6340
Email: patti@massp.org
Subscribe Online with a Credit Card
If you are a Member of MASSP but do not know your discount code, please contact: Patti Anderson
Purchase your ELN subscription (Enter your MASSP Member discount code after you've added the item to your shopping cart)
Not a Member of MASSP?