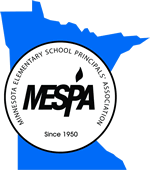 Minnesota Elementary School Principal's Association
1667 North Snelling Avenue, Ste. C101, St. Paul, MN 55108
Phone: 651-999-7310
Fax: 651-999-7311
Email: mespa@mespa.net
Subscribe Online with a Credit Card
If you are a Member of MESPA but do not know your discount code, please contact: Olivia Gault
Purchase your ELN subscription (Enter your MESPA Member discount code after you've added the item to your shopping cart)
Not a Member of MESPA?
---

Minnesota Association of Secondary School Principals
1667 North Snelling Avenue, Ste. C100, St. Paul, MN 55108
Phone: 651-999-7333
Fax: 651-999-7331
Email: pattia@mail.massp.org
Subscribe Online with a Credit Card
If you are a Member of MASSP but do not know your discount code, please contact: Patti Anderson
Purchase your ELN subscription (Enter your MASSP Member discount code after you've added the item to your shopping cart)
Not a Member of MASSP?