The Ed Leaders Network has been a tremendous asset to our District due to COVID-19 restrictions and limited in-person professional development opportunities. Topics range from instructional practices to student and staff safety, which also allows districts to tailor PD to their specific needs. The variety of topics available also allows all faculty and staff to find something that pertains to their position and interest if they are looking for professional development on their own.

Jamie Hobrock
Grade School Principal/Technology Coordinator
The Ed Leaders Network has been enormously helpful to our District during the COVID-19 closure, as we have utilized the platform to assign relevant coursework to our employees for completion at home. The selection of courses is varied with topics related to academic instruction, social-emotional learning, collaboration, interpersonal skills, management, health and safety.  Beyond the closure, I will continue to use the courses for my teachers, staff and myself to provide meaningful professional development without the need for substitute coverage or a specific schedule.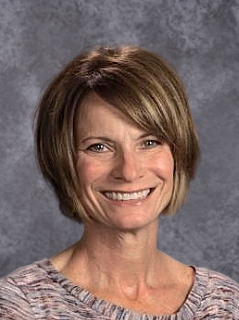 Elise Schwartz
Principal
After conferencing with a teacher after an observation, we discussed resources to support implementing classroom management procedures.  I was able to search ELN for content supporting classroom management and assign a course to the teacher. The teacher participated in the course during one session and shared that the content was engaging and left her wanting to learn more following each section. ELN provided her with instant quality professional development that imparts valuable knowledge and improved her classroom culture and teaching practice.

Todd Pettit
Principal
This site is AMAZING!! Especially for us teachers, where funding is low and subs are even lower. This allows me to professionally grow from the comfort of my home.

Beth Einhorn
Teacher
ELN is a tremendous resource for me as a principal. I get a timely response from questions or concerns I express about ELN and feel that I am able to utilize it for myself and my staff. This year I have assigned videos for staff to watch, discuss in small groups or with grade level partners, and respond with questions I've developed.

Victoria Norton
Principal
Ed Leaders Network provides immediate, quality professional development on current education topics by experts in the field. With current budget concerns, spending $200 on Ed Leaders Network, keeping professional development in-house, and providing professional development to all staff members just makes sense!

Dee Ann Schnautz
Director of Curriculum, Instruction, and Assessment
The ELN website presents development opportunities in a very professional manner. I especially enjoy the section on "Featured ELN Presenters." I am able to preview a presenter prior to trying out a new webinar.
Dr. Barb Hutton
Principal
Coordinator Teacher Education Program
Alice Woog
Ed. D.
I am happy to be a part of the network. I am enjoying connecting with colleagues on critical issues. The webinars that have been made available are high quality. I am not having any issues navigating the site. I believe this network with be a valuable professional development avenue for its members.
Susan A. Masterson
Coordinator Teacher Education Program
Ed Leaders Network has provided professional networking on many different topics. It is nice to see colleague's questions and concerns and responses from people across the state. I think it has taken the vastness of space that is between districts and brought it down to a smaller scale community. We are all working for student success and having access to conversations with colleagues and webinars on important topics at our fingertips will help advance student performance.
Rene Garren
Assistant Principal
I think it's great! The website is very easy to use and informative. Edleaders Network encompasses much more than just mandated webinars for school safety. I have used some of the Common Core webinars and am planning on using more this year.

Julie Katzenberger
Principal
I am extremely impressed with the quality and quantity of webinars on the ELN site. I love that it's "on demand" and I can find what I need quickly, and get information on my own time. I appreciate this opportunity for professional development.
Kim Zinman
Principal
The Ed Leaders Network is a leading edge web site that provides a wide range of webinars in a timely manner. The webinars are created by leaders in each of the categories and are compact enough in time that I can watch them during the day. The Ed Leaders Network has opened up an entirely new way for me and my staff to get professional development either individually or as a group. The minimal membership fee does not come close to covering the vast wealth of information contained on this site. I would highly recommend the Ed Leaders Network to anyone who is in an educational leadership position and looking for a way to get high quality information to their staff for a very an easy and affordable manner.
Aaron Hill
Principal
ELN provides a variety of quality topics as well as the versatility to customize professional development for individuals as well as small to large groups. ELN provides a higher quality of content delivery compared to other webinars and on-line PD I have experienced. I appreciate the presentation style using images and pertinent screen shots or video for impact opposed to word cluttered slides. I look forward to using this powerful resource in our district.
Jon Kilgore
Principal
The ELN video trainings were greatly appreciated by staff to meet the ISBE mandated trainings. The content was useful and to the point. The automated usage report shows progress for each user and completion status.
Chuck Schneider
Assistant Superintendent/Principal
I am so glad our school district is doing the online training. It is so much more convenient. We can use our PD time at school doing other things.
Connie Brackney
High School Math Teacher
We are pleased and excited to be connected with ELN. We continue to take advantage of the online courses that are available to all of our staff in the district.

Dr. Sharon Desmoulin-Kherat
Superintendent
I use the Ed Leaders Network to fulfill my Professional Development requirements to keep my teaching license. The webinars are always interesting and I gain much useful information from them.
Joanne Engle
Morris Community High School
The authoring tool is intuitive and extremely easy to use. The instructional video explaining its use was also helpful. I simply made my slides in Power Point & scripted each one in the "Notes" pane. All I had to do was click the Record button & read the screen. MUCH easier than rehearsing timings in Power Point and publishing an MP4 video to upload to YouTube, etc.! Excellent quality with surprising simplicity - a great tool for busy administrators!

Matt Jacobsen
Galesburg CUSD 205
The Ed Leaders Network videos have been a godsend for our small rural school. South Wilmington Grade School has just under 100 students in K-8, so one-size fits all Professional Development is not always beneficial for our small staff. Now our professional development dollars can be spent on sending teachers to workshops and conferences that target their specific grade levels and needs, while knowing that our mandated requirements are being meet in a meaningful way.
Cynthia Christensen
Superintendent/Principal